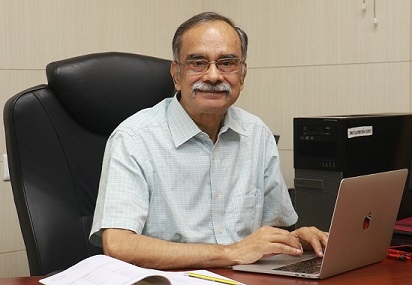 Chairman's Message
India stands third in World Bank ranking that measures economies based on their Purchasing Power Parity but 136th in the Human Development Index. Thus, the debate between growth per se and development with inclusive growth becomes even more relevant.
Development Management Institute has been established as an empowering educational institution, integrating participation, governance and management to fulfil the vision of sustainable development across India, particularly by empowering the poorest. Building on past learning, DMI seeks to be an institute that will build and impart new kinds of capacities proactively with current needs and challenges. DMI stands at the crossroads of existing discourses on development concepts, theories and practices, current implementation strategies and challenges, and project execution expertise.
Achieving the Sustainable Development Goals, requires a synergetic alliance among multiple stakeholders in the society: The State, Markets, Civil Society and Community.
Such an endeavour also requires extensive competency creation, efficient resource management and governance effectiveness at all levels. Quality development management professionals are required in large numbers to help use human, financial and other resource inputs to achieve the desired outcomes.
Development Management Institute, established with the active support of the Government of Bihar, Bihar Rural Livelihoods Promotion Society (BRLPS), and COMFED beckons all of you to embark on this exciting journey.
With Best Wishes,
Anup Mukerji
Chairman